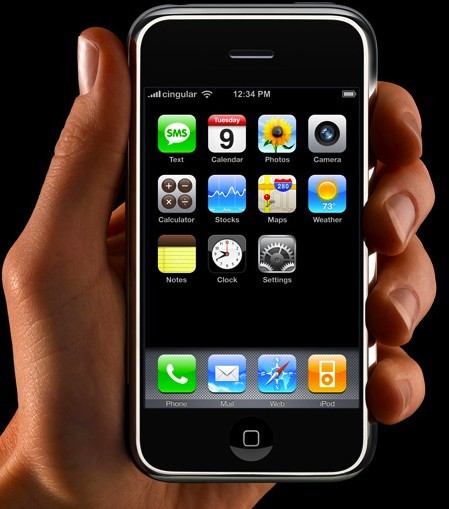 BEIJING, July 26 (Xinhuanet) -- Sparked by demand for Macintosh computers and iPod media players, Apple Inc.'s third-quarter profit set a record by surging upward more than 73 percent.
"We're thrilled to report the highest June quarter revenue and profit in Apple's history, along with the highest quarterly Mac sales ever," said Steve Jobs, Apple's chief executive. "IPhone is off to a great start -- we hope to sell our one-millionth iPhone by the end of its first full quarter of sales -- and our new product pipeline is very strong."
The company also said Wednesday it sold 270,000 iPhones in the first two days on the market, though the multimedia handset had little impact on the quarter's results because the company plans to account for its sales as subscription revenue over two years.
Apple shares jumped more than 8 percent in extended-session trading Wednesday even as the company issued a conservative outlook that fell short of Wall Street's expectations.
For the quarter ended June 30, Apple's profit rose to 818 million U.S. dollars, or 92 U.S. cents per share, up from 472 million dollars, or 54 cents a share in the year-ago quarter.
Sales grew to 5.41 billion dollars from 4.37 billion dollars last year.
Apple's established products were the money makers. The company said it shipped a record 1.76 million Macs, up 33 percent from the year-ago period, accounting for 2.5 billion dollars, or more than 60 percent of the quarter's revenues. Unit sales of iPods increased by 21 percent from last year to 9.8 million and generated 1.57 billion dollars in revenue.